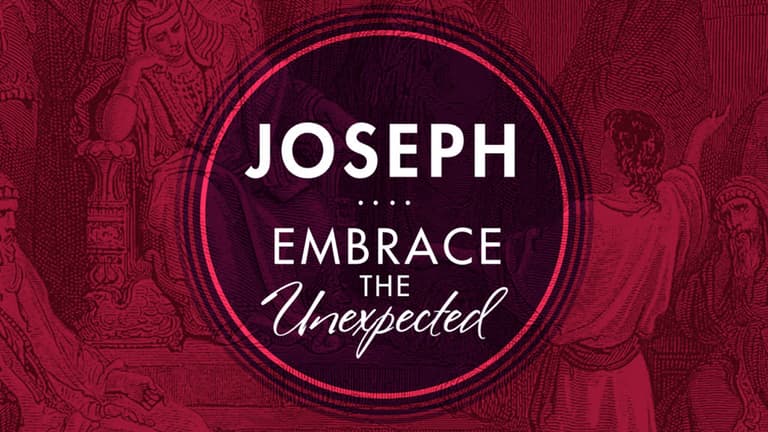 Joseph
Embrace the Unexpected
Every person has an idea of how their life should turn out. Sometimes, our notions about what the future will hold is impressed on us by other people or by the circumstances that surround us. Whatever our plans and expectations, somewhere down the line life will surprise us.
In the Old Testament, a man named Joseph knew all about surprises. For much of his life, his plans and dreams seemed to result only in frustration and disappointment. Joseph, however, came to understand that his story was part of a bigger story . . . a God-sized story. Even though his journey had been marked by bumps in the road and disappointment, God was working him into a great story of salvation.
What about you? When life throws you curve-balls, will you choose to trust in God? Will you believe in his Master Plan? People who walk by faith embrace the unexpected. People of faith begin to experience God at work in all life situations – even those that they would never have scripted out.
Joseph – Embrace the Unexpected is amessage series from Gordon Dabbs, Ph.D. Discover how God works through the unexpected moments of your life to draw you into his great story of redemption.