Find
Yourself
Here.
Welcome to Prestoncrest!
New Here? Welcome!
Click PLAY to hear a special welcome message from Dr. Gordon Dabbs. Prestoncrest members hail from OVER 100 DIFFERENT ZIP CODES around the Metroplex. It's family. It's friends. It's a place to call home. FIND YOURSELF HERE. Join us this Sunday - we'd love to meet you!

Telling The Story
Join us February 3-5, 2023 for a conference on evangelism and church growth
First Time Here?
Prestoncrest is a dynamic family of believers of Jesus Christ in the heart of Dallas, Texas. If you are able to join us in person, you're likely to find someone here a lot like yourself. We are a diverse community focused on following Jesus in discipleship. All ages and life stages are welcome! We view Dallas as our mission field and we believe that God has put us here for a reason, and He has big plans for this congregation. Our primary focus: Passion for God & Compassion for People. Want to know more? Check us out here... or better yet, join us in person! Come learn more about Jesus. Find your ministry. Come grow your faith. FIND YOURSELF HERE. We look forward to meeting you!
Grow at Prestoncrest
Bible Classes

Bible classes at Prestoncrest are more than a place of learning. They are a place of belonging, service, and prayer. Our large variety of classes for adults, as well as for kids and students, provide the opportunity to find an ideal fit. Sharing life, celebrating victories, and supporting each another are just a few of the key ingredients that make each class feel like family. Join us as we grow our faith together through the study of God's Word. Find a class that's just right for you!

Small Groups

Small groups are places of involvement, growth and ministry. Relationships are formed and strengthened. People are introduced to Jesus, and get to know Him better. Lives are changed! Prestoncrest is excited to offer a large variety of groups for adults and families that meet in a variety of locations across the metroplex. Students in grades 7-12 also have groups geared just for them during the school year. No matter your age or life stage, there's a group for you!

Spiritual Formation

Are you a seasoned Christian, looking for something deeper? Is your heart ready for a more in-depth study of the scripture and how it can further impact your heart and your life? Spiritual formation is not an event, a retreat, a book, or a class. It is a life-long process of internal change that takes place in solitude, community and service. It is God's work... but requires our participation. Explore the variety of opportunities available to grow your walk with Jesus.
Latest Series • Sundays 8:30 & 10:45am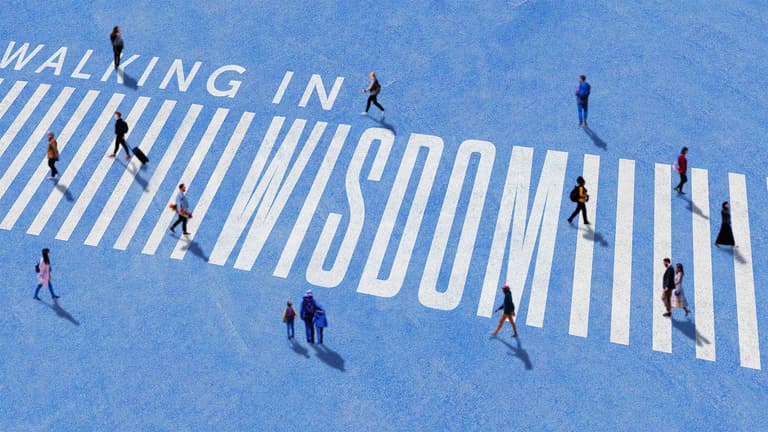 Getting information is easy. Growing wise takes work.
Never before have people had so much information at their fingertips. We swim in a river of information – notifications of social media posts, sports scores, economic data, breaking news, and a barrage of political opinions overwhelm us. In the constant barrage of information, alerts, and updates, people increasingly struggle to make sense of everything, to separate the true from the false, and see what's meaningful in a sea of trivia.
Getting information is easy. Growing wise takes work.
The Bible teaches in Proverbs 2:6 that the Lord gives wisdom. He is the source of both knowledge AND understanding. In the Walking in Wisdom message series, we will turn to the Scriptures to take a critical look at our information consumption. We will discover how to filter what we hear, see and read, so that we can lean into trustworthy sources (like the Bible) and question less trustworthy sources (like social media). As we learn to walk in wisdom, we experience less information overload, our priorities grow more focused, we make better decisions, and grow closer to God, the ultimate source of wisdom.
Latest Series • Sundays 6:00pm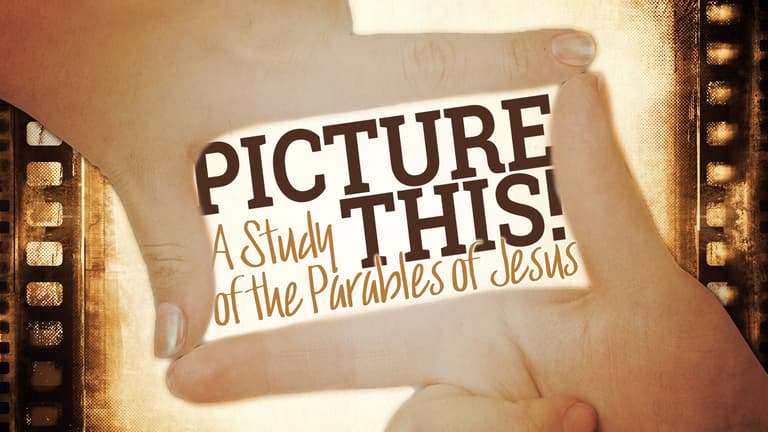 A Study of the Parables of Jesus
Storytelling, specifically the use of parables, was the primary way that Jesus taught people. Mark's Gospel notes that "He did not say anything without using a parable" (Mark 4:34). The stories Jesus told were so simple that even a child could understand, yet, so deep, we will never mine all of the meaning and wisdom from them. To those with "ears to hear," those who could picture the message of these stories, Jesus revealed the beauty of the Gospel and the truth about the Kingdom of God. Dr. Gordon Dabbs and Jacob Hawk walk us through the parables of Jesus in this series featured on Sunday nights at Prestoncrest.