PCYG: PrestonCrest Youth Group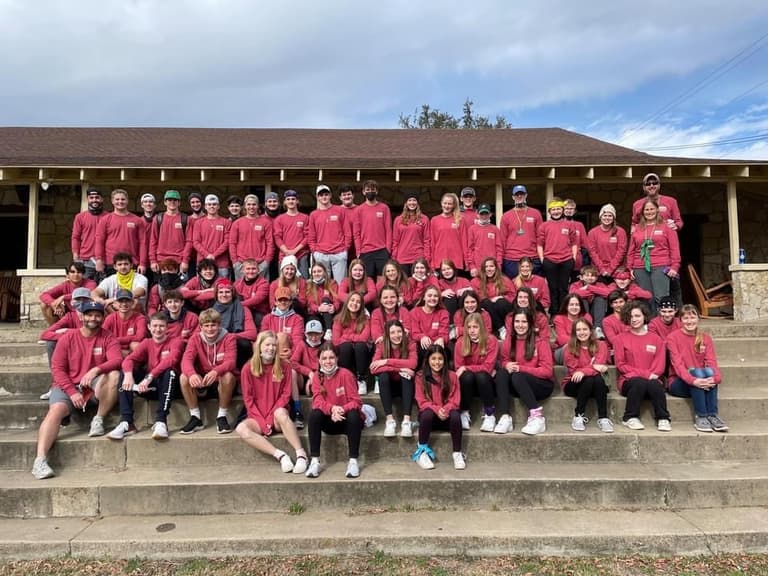 Welcome to PCYG!
What is PCYG? PrestonCrest Youth Group!

Grades 7-12 are some amazing years of growth, fun, craziness, hardship, doubt, learning, activities, water balloons… and our loving God wants to be right there through the whole journey.

Prestoncrest's youth group is a fun, diverse group 100+ teens from all around the Dallas area, and we always welcome new faces with open arms. No matter where you're from, we make it our mission to make sure each person feels right at home in PCYG. Come hang out, learn more about God with us, and meet some new friends!
High School
Kentucky Mission Trip: July 2023
<iframe src="https://pcocmedia.smugmug.com/frame/slideshow?key=Qbftkb&speed=2&transition=fade&autoStart=1&captions=0&navigation=0&playButton=0&randomize=0&transitionSpeed=1" width="800" height="600" frameborder="no" scrolling="no"></iframe>
Our Vision & Mission:
By teaching this principle of sticky faith and facilitating opportunities for its expression our teens develop a faith which can truly be called their own. Our teens learn what it means when their spiritual lives overflow into their worship, service, relationships, and plans for the future. They are challenged to make God the center of their lives by allowing His will and their love for Him to impact every phase of their lives. We pray that our teenagers and families grow in the Lord, celebrate a life of freedom in Christ, and have a blast doing it.
"No, in all things we are more than conquerors through him who loved us. For I am convinced that neither death nor life, neither angels nor demons, neither the present nor the future, nor any powers, neither height nor depth, nor anything else in all creation, will be able to separate us from the love that is in Christ Jesus our Lord."
ROMANS 8:37-39