Passion for God... Compassion for People
When asked to define the most important things in Scripture, in Matthew 22:37-40, Jesus said: "'Love the Lord your God with all your heart and with all your soul and with all your mind.' This is the first and greatest commandment. And the second is like it: 'Love your neighbor as yourself.' All the Law and the Prophets hang on these two commandments."
Everything we do carries out this two-fold mission. It is summed up by two phrases:Passion for God... Compassion for People. To live out this mission, we use our talents, abilities, time, and resources to do 3 things: Reach Up, Reach In and Reach Out. These focus areas, vision, and mission are emblazoned on the walls in our foyer and on the hearts of every member. Come see for yourself why people from over 100 zip codes decide to make the trek to Prestoncrest each week... we look forward to meeting you!
Reach Up

Jesus taught us to love God with all that we are. Passion for God is our top priority by REACHING UP. Worshiping the living God is our starting point as a community of faith. We are saved by His grace, led by His Son, and transformed by His Spirit. God is our fuel.

Reach In

Loving our neighbor starts in the body of Christ – the Church. Compassion for People begins as we love and serve at church. We REACH IN when we build relationships and community in our church family and care for those who worship God alongside us.

Reach Out

Another kind of neighbor does not know God. In this case, Compassion for People reaches across the street and around the world to compassionately REACH OUT and share the love of Jesus. A heart filled with Christ is a missionary. A heart without Christ is a mission field.
Find out why people from 100+ zip codes make the trek to Prestoncrest each week...
Can a church also be a family? YES! Over 1700 people call us their church family. You are invited to call it us YOUR church family, too! Join us as we worship a loving heavenly Father, a risen Savior and an active Spirit. All walks of life are welcome. A variety of options are available as you plan your visit. Let us know how we can help you as plug in and find ways to grow. We look forward to meeting you!
What We Believe: Simple Christianity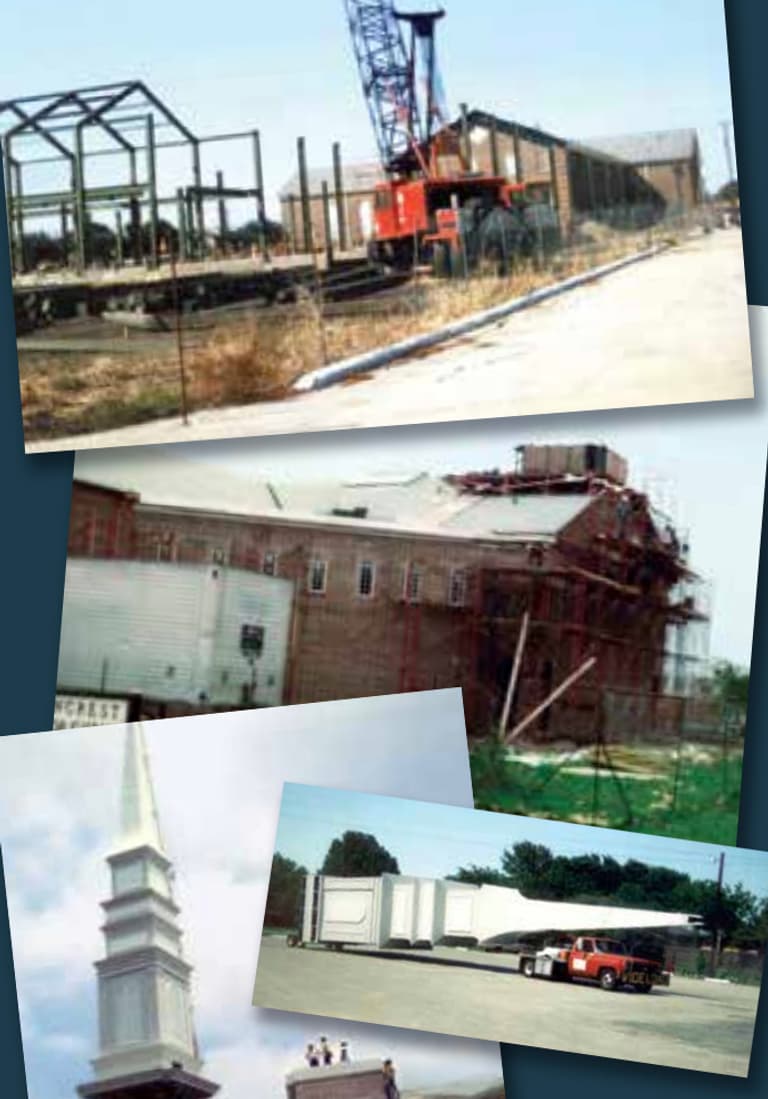 A dream that began in 1966...
A book featuring stories about and the history of Prestoncrest and its first 40 years was compiled, written, and published in 2014 by Dr. David Sowell, one of Prestoncrest's long-time members and elders. It was originally published in hardcover format. A free, downloadable, e-reader version is available for download below, as well, for all to enjoy any time.
The dream to plant the Prestoncrest congregation originated in 1966 at Skillman Avenue. A steering committee composed of members of the Skillman Avenue, Preston Road, Waterview, Walnut Hill, and Lake Highlands congregations worked together to implement the vision of planting a new congregation in North Dallas.
Prestoncrest began with its first meeting in January 1972. After meeting in several temporary locations, Prestoncrest moved to its present location on 6022 Prestoncrest Lane in 1973 and has grown to a current average attendance of over 1300.
George Bailey, Prestoncrest's first minister, preached his first sermon to 243 members on March 22, 1972. Mike Peters became pulpit minister in 1981 and served until 1987 sharing these duties with George. In 1988, Dr. Prentice Meador joined Prestoncrest as the Preaching Minister and preached until his retirement in 2007. Our current Preaching Minister, Dr. Gordon Dabbs, began serving with us in 2008.
EPUB 40th Anniv Book
Download this book via our Sharepoint Drive....
Kindle 40th Anniv Book
Download this book via our Sharepoint Drive....