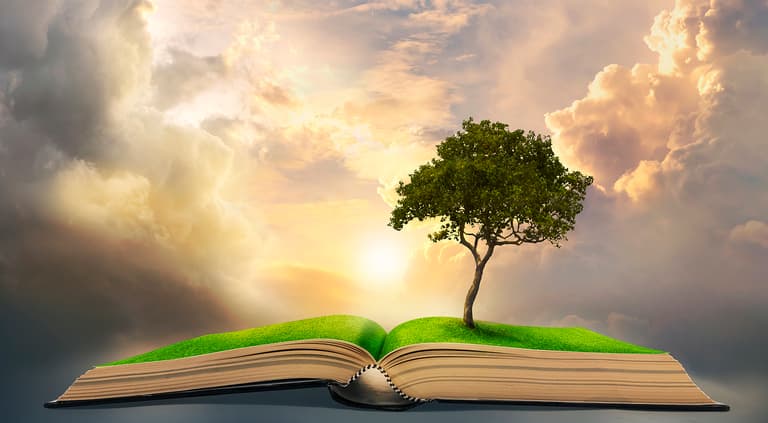 Telling
The
Story
February 23-25, 2024
Registration is officially open!
Features include...
Relevant, inspiring lessons and messages from speakers from across the United States
An edifying weekend of worship, fellowship, discussions, and dreaming about the future of the church
Keynote presenters reminding us why telling the gospel story is such a priceless task
Thirty + outstanding teachers helping us return to the nuts and bolts of church growth, equipping us with essential tools for ministry
We pray that our focus on evangelism and outreach efforts will be exactly what you've been praying for!

Keynote Speakers
Gary Smith

Fri Evening, Feb 23rd

Gary Smith has been the Pulpit Minister for Fifth Ward Church of Christ for 19 years. Gary received his undergrad degree from (SMU) Southern Methodist University in Dallas, Texas in Business Administration, and played on the 1983 Cotton Bowl Championship Football Team. He received his Master's Degree in Ministry from Harding University in Searcy, Arkansas. Gary has served the Fifth Ward Church as Youth Minister, Couples Minister, Assistant Minister, and now Pulpit Minister (2005-Present). He also serves as Co-Chairman for the Houston Area Campaign for Christ. Gary is happily married to Karen, his wife of forty years.He has three daughters, two son-in-loves, and ten grandchildren. He enjoys reading, golf, graphic design, and peach cobbler.

Mitch Wilburn

Sat Morning, Feb 24th

Mitch Wilburn is a native Texan, who has been blessed to live and work in Tulsa for the past 33 years. He is one of the many ministers at The Park Church of Christ in Tulsa, Oklahoma. Mitch is also the proud husband of Shannon McKnight Wilburn and proud dad of Jake and Ashton. Mitch is blessed to be a part of a congregation of 2900 members who are wholeheartedly behind mission efforts to the tune of supporting more than 50 individuals across the world. Mitch, a graduate of Abilene Christian and Oklahoma Christian, has been blessed to preach the gospel in Honduras, Haiti, Africa, Brazil and the Dominican Republic. He is also a member of the Board of Trustees of Abilene Christian University. He is an avid Dallas Cowboys fan as well as Texas Longhorns fan, much to the chagrin of his OU Sooner friends and co-workers.

Dr. Lamont Ross

Sat Evening, Feb 24th

Lamont Ross has been the Senior Minister of the Marsalis Avenue Church of Christ in Dallas, Texas since January 2015. Prior to that, he served seven years as the congregation's Family and Youth Minister and was the Youth Minister at the Eastside Church of Christ in Austin, Texas for six years. He holds a Master of Arts in Theological Studies from the Austin Graduate School of Theology and a Masters in Professional Counseling from Amberton University. He graduated with honors from the University of Texas at Austin with a Bachelor of Science in Communication Studies. Minister Ross has been preaching since the age of seventeen and has been a featured speaker at lectureships, marriage seminars, singles workshops, youth conferences and at various church, community and corporate events. He is the author of Real Life Studies, a Bible study series that addresses practical issues from a Biblical perspective, available on Amazon. Minister Ross is a licensed professional counselor and seminar director for PREPARE/ENRICH, equipping therapists, clergy and marriage educators with valuable tools to empower engaged and married couples. Additionally, he is one of the directors of the National Youth Conference of Churches of Christ. He and his wife, Stacy, have three children.

Dr. Steve Cloer

Sun. Feb. 24th Combined Class in the Auditorium 9:45 AM

Steve Cloer, assistant professor of ministry, teaches courses in congregational ministry, mission, and leadership at Harding School of Theology. He also directs the Doctor of Ministry program. His research and writing interests include missional theology, church leadership, ministry in urban contexts, and racial reconciliation. Steve has served in youth ministry, campus ministry, and preaching ministry. Most recently, Steve was the preacher for Southside Church of Christ in Fort Worth, Texas for 15 years. Steve and his wife, Lindsay, have three children, Joshua, Lydia, and Bethany. Steve enjoys sports, outdoor adventures, spending time with family, and cheering for the Arkansas Razorbacks.

Dr. Bruce McLarty (Cookeville, Tn)

Sun Morning, Feb 25th

Dr. Bruce McLarty currently serves as minister-in-residence at Freed-Hardeman University. He teaches graduate Bible courses; mentors faculty and students; speaks to various classes and clubs; serves on the chapel and lectureship committees; and consults with elderships, ministers and churches. Additionally, he serves as an ambassador for the FHU College of Biblical Studies and the university. Formerly, Bruce McLarty served as president of Harding University from 2013 to 2020. Prior to being named president, he served as University vice president for spiritual life for 8 years. Before Harding, he was the pulpit minister at College Church of Christ in Searcy for 14 years. He and his wife, Ann, also served as missionaries in Kenya for over a year. The couple have 2 grown daughters and 8 grandchildren.
Facebook
We're featuring great information and features on each of our classes, keynotes, teachers, and guest speakers. Check it out, share, like, follow, and invite friends to do the same!
Telling the Story 2023
Enjoy this slideshow from the 2023 conference. Thanks to all who helped build our photo library! Click the links at the bottom of the page to add your own photos, as well, any time, to help us build our collection
<iframe src="https://pcocmedia.smugmug.com/frame/slideshow?key=DjSNnB&speed=3&transition=fade&autoStart=1&captions=0&navigation=0&playButton=0&randomize=0&transitionSpeed=2" width="800" height="600" frameborder="no" scrolling="no"></iframe>
Our Location
For those coming in from out of town, feel free to contact our church office @ 972-233-2392 (M-F) if you need help locating a hotel nearby, etc. We look forward to seeing you at the conference!
<iframe src="https://www.google.com/maps/embed?pb=!1m18!1m12!1m3!1d107172.42149858267!2d-96.8728872098168!3d32.920947483845616!2m3!1f0!2f0!3f0!3m2!1i1024!2i768!4f13.1!3m3!1m2!1s0x864e9ef05dab7f01%3A0x66642f2ea02006ca!2sPrestoncrest%20Church%20of%20Christ!5e0!3m2!1sen!2sus!4v1665694923796!5m2!1sen!2sus" width="600" height="450" style="border:0;" allowfullscreen="" loading="lazy" referrerpolicy="no-referrer-when-downgrade"></iframe>