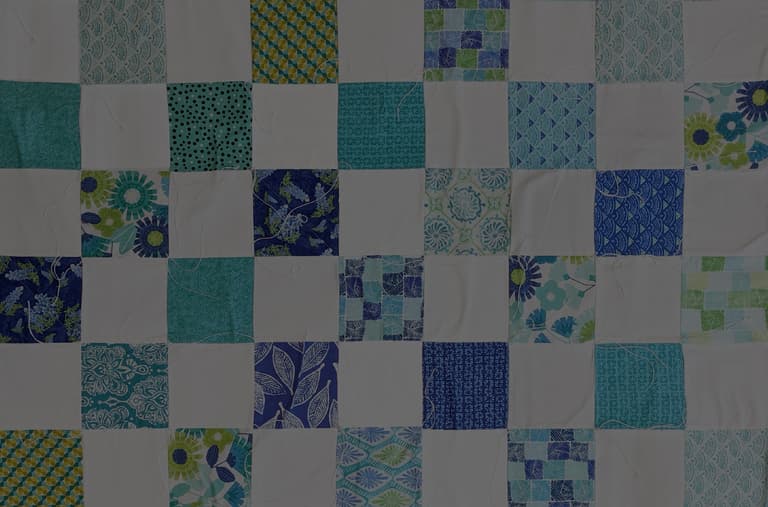 Prayer
Quilt
Ministry
Join us! Meets 2nd & 4th Sat of each month
10am – 2pm • Preston Place #295
WHAT IS A PRAYER QUILT?
Prayer quilts combine the gift of prayer with the gift of a quilt. Church members are invited to visit the quilt made by the ministry group, say a silent prayer, and tie a knot representing their prayer. The quilts are given to those that are suffering from a serious illness, grief, or other crisis.

HOW CAN I REQUEST A QUILT FOR SOMEONE? Prestoncrest members can text the word QUILT to the same phone # we use for check-in every Sunday. Click the link it sends you and fill out the form. (If you prefer a paper copy, pick up a brochure any time at the Information Center in the foyer at Prestoncrest.)
HOW IT WORKS & HOW TO SUPPORT IT
Who makes the quilts?
The prayer quilt ministry group meets regularly to sew these special quilts for those that are suffering from a serious illness, grief, or other crisis.

How to support this ministry...
Pray! for this ministry and those it will bless.
Join us! for fellowship & quilting (or come learn how to quilt!)
Donate! 100% cotton fabric or monetary donations... see below...
How you can help...
Purchase 100% COTTON fabric or gift cards online via Amazon "Wish List" & they will automatically ship to Debra Atchison. CLICK HERE TO SEE THE LIST!
Buy gift cards ONLINE for JoAnn (Craft Store) at www.joann.com/gift-cards/ by clicking HERE and during checkout, choose the option to deliver via email to debatchison@gmail.com
Buy gift cards in stores to JoAnn or Amazon. Hand them directly to Deb or Karen any time, or MAIL them to: Debra Atchison, 2030 Longmont Ln Prosper, TX 75078. Please do NOT place gift cards in donation bins.
Checks payable to Debra Atchison or Karen Browner are also appreciated. Please give those directly to Deb or Karen.
DROP OFF NEW, 100% COTTON FABRIC IN PERSON:
SUNDAYS: 8a - Noon // TUESDAYS: 9:30a - Noon
Drop items in the "QUILT MINISTRY" bin in the foyer near the Information Center.
If dropping off on Tuesdays, be sure to enter through the EAST doors.
** Please do NOT put checks or gift cards in the bins. See #3 & 4 above.**
All monetary donations made will be used solely for the Prestoncrest Prayer Quilt Ministry and will be spent on items needed to complete the quilts.