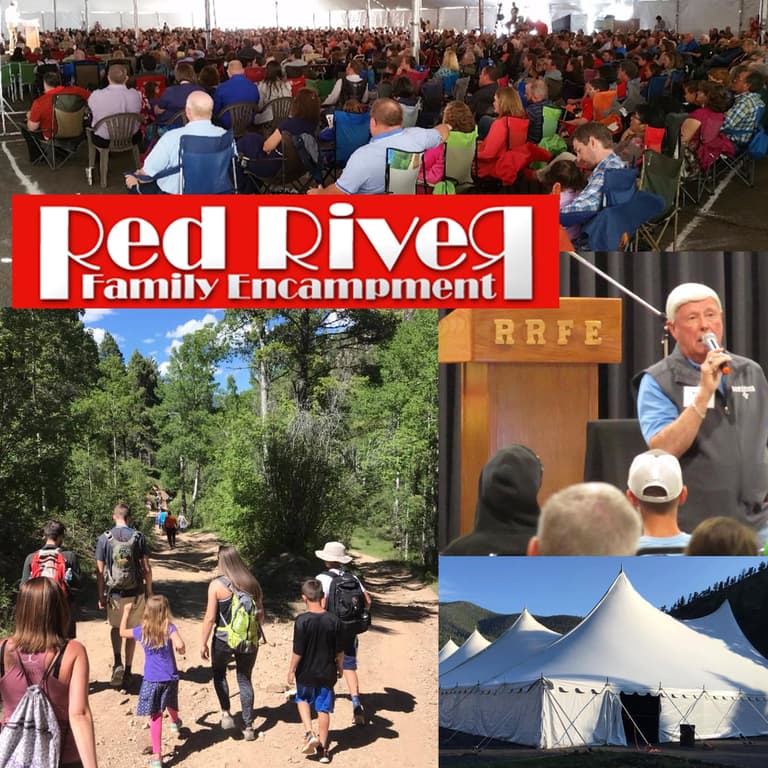 Red River Family Encampment Annual Event
This annual event for families began in 1987 and is held on the fourth Sunday of June each year. Attendance began with 400, and now averages 1,800.

It began as a dream of Harold & Sally Paden, Missionaries in Northern New Mexico (former missionaries to Italy). The first event was overseen by the Elders of the Southwest Church of Christ in Amarillo. Jerry Lawlis of Amarillo has served as the Executive Director each year since then, and puts on a wonderful event each year that thousands look forward to every year.
Prestoncrest minsters and members have been involved in several capacities over the years, not only by attending, but also by serving with songleading, teaching, and other jobs, as well.
Visit their Facebook Page and their website any time for updates and photos to find out more about this wonderful, uplifting, annual event for adults and families of all ages and life stages.
Find out more about Red River
For more information and to read about plans for their upcoming events, visit their Facebook page or their website.