Annual Fajita Fundraiser
Sunday, February 26, 2023
Help our Youth Group raise $10,000 for summer mission trips by joining us for a yummy lunch of chicken fajitas, chips, salsa, rice, beans, all the trimmings, drinks and dessert. This summer we will have about 80+ students and parents ministering to Western Kentucky and around the Dallas Metroplex. Thank you for your overwhelming support each year. This lunch is our key fundraiser for our summer mission trips.
When: 10:45am-1pm
Where: Fellowship Hall
Cost: $10 for adults and $5 for kids
Cash or check only at the door (no prepaid tickets or RSVP required!)

Can't stay? You can make a plate to go.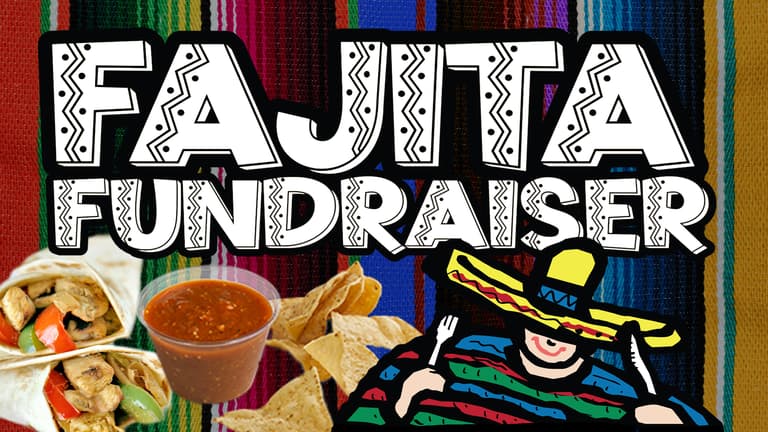 THANK YOU, PRESTONCREST!
Gracias!! We had a wonderful time of good food and fellowship at our Fajita Fundraiser! Thank you Prestoncrest for generously giving over $10,000 for PCYG's mission trip this summer. We can't wait to go serve and share God's love with the people of Western Kentucky! God is truly awesome!
<iframe src="https://www.facebook.com/plugins/post.php?href=https%3A%2F%2Fwww.facebook.com%2Fprestoncrest%2Fposts%2Fpfbid025nHVuLXKb5NukXGwFE6cWob37ZBC3LThBTLEcyPqXJKjgWbKiZfqmWPvwVpHzpjSl&show_text=true&width=500" width="500" height="665" style="border:none;overflow:hidden" scrolling="no" frameborder="0" allowfullscreen="true" allow="autoplay; clipboard-write; encrypted-media; picture-in-picture; web-share"></iframe>