Interested in becoming part of a group?
Click to email a Heart Sisters Coordinator to ask a question and/or express interest in joining a group! Groups will likely continue to form throughout the year as interest and signups continue, even though the "official" annual kickoff for the year has already happened. Thanks for letting us know of your interest!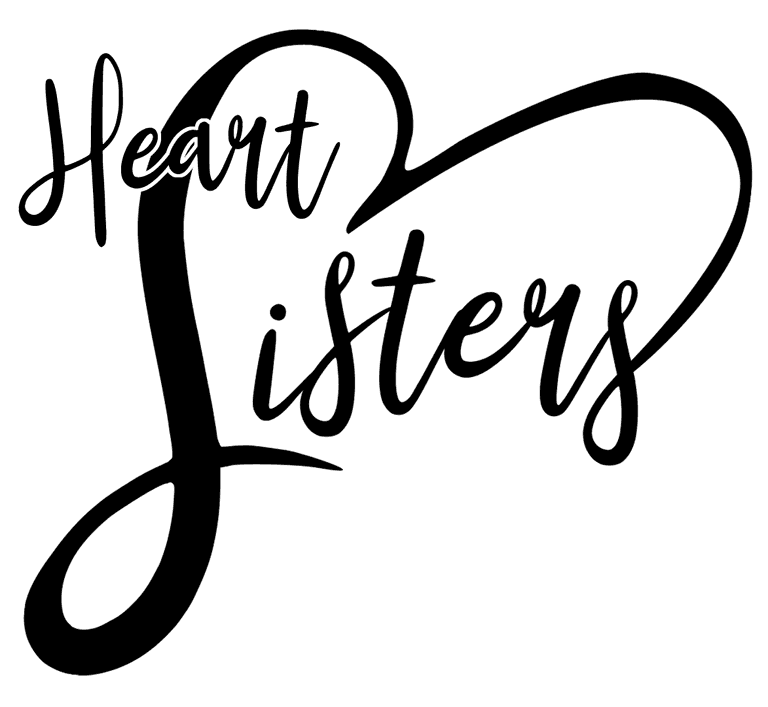 About Heart Sisters...
Heart Sisters began with the desire to give younger and older ladies an opportunity to get together monthly in homes for Bible study, prayer, fun, and mentoring. Groups enjoy food, fellowship, and time together. Original groups were launched in 2017. In April 2023, new coordinators were put in place, new groups were formed, and a fresh "kickoff" was held as this ministry was officially "rebooted"!
Each group is made up of 2-3 mentors, along with 6-7 young ladies and meets once per month, alternating between mentors' homes, 7-9 pm. (Exact day is flexible, and determined by the group.) Dinner is usually enjoyed (potluck, etc.) before the study begins, and great fellowship is always part of the evening (of course!)
Study, discussion and prayer (30-45 minutes) begins after dinner. Studies are chosen by the mentors in each group - there is not a set curriculum required. From time to time, some groups also enjoy an evening out together, as well (ex: dinner and a movie, Arboretum, etc.) and is up to each group!
Who are the "younger ladies"? These are the group members, usually in their 20's-40's. (To become part of a group, click the button above to email Annette to let her know you're interested!)
Who are the "mentors"? These are Prestoncrest members that have been Christians for a number years, with a wealth of life experience, and are willing to help guide and lead younger women. Each mentor has been selected by the Heart Sisters leadership team to ensure each group is led and cared for by very special ladies! (To submit a request for consideration as a group mentor, contact Annette.)

Heart Sisters: Groups & Activities
Many of our groups enjoy getting together for their regular group get-togethers each month, but also getting to know each other a variety of fun ways!
<iframe src="https://pcocmedia.smugmug.com/frame/slideshow?key=BqpFsC&speed=3&transition=fade&autoStart=1&captions=0&navigation=0&playButton=0&randomize=0&transitionSpeed=2" width="800" height="600" frameborder="no" scrolling="no"></iframe>