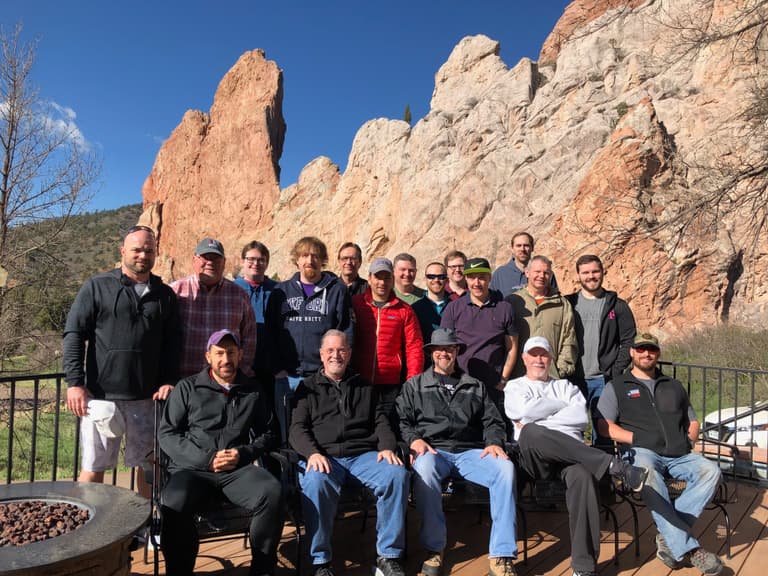 Retreats for Men
Each spring 20 men who have completed the one-year Spiritual Journey will travel to the Glen Eyrie, west of Colorado Springs, for a long weekend of solitude and community.
It is a deliberate choice to set aside our schedule, routines and even our city as we seek a clearer mind and heart.
We want to mix some of the quieter disciplines like silence, solitude, reading, reflection and prayer, with the community disciplines like fellowship, unity, celebration and discussion.
The wind, mountains, trees, sky, sunshine, stars and clouds will help us focus on our inner life. We begin by slowing, walking, smiling, listening and enjoying