Weekly Podcast
Join Jacob Hawk as he tackles real-life challenges from a Biblical, Christ-centered worldview.

From dating to divorce, prayer to money management, marriage and parenting to anger and anxiousness, weekly messages offer great insights to help navigate your journey.

Special guests and topics offer encouragement, advice, and hope so each listener can enjoy some ROAD TALK on the go, wherever life takes them.

New episodes premier every Monday.
Subscribe today and never miss a topic!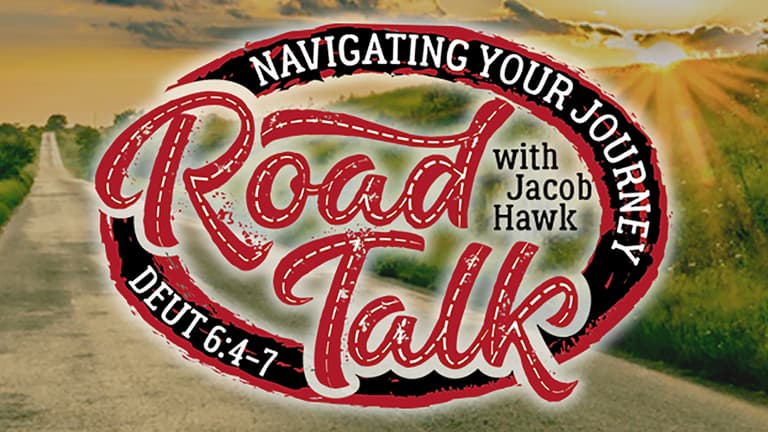 Click to find us...
Google Podcast

Soundwise

Facebook Page
Apple Podcast
<iframe allow="autoplay *; encrypted-media *; fullscreen *" frameborder="0" height="450" style="width:100%;max-width:660px;overflow:hidden;background:transparent;" sandbox="allow-forms allow-popups allow-same-origin allow-scripts allow-storage-access-by-user-activation allow-top-navigation-by-user-activation" src="https://embed.podcasts.apple.com/us/podcast/road-talk/id1522599060"></iframe>
Spotify
<iframe src="https://open.spotify.com/embed-podcast/show/6krr4Pp41MA5QezNl0sTnO" width="100%" height="232" frameborder="0" allowtransparency="true" allow="encrypted-media"></iframe>
Listen Notes
<iframe src="https://www.listennotes.com/podcasts/road-talk-jacob-hawk-Eepi6hyc3Ul/embed/" height="600px" width="100%" style="width: 1px; min-width: 100%;" frameborder="0" scrolling="no" loading="lazy"></iframe>