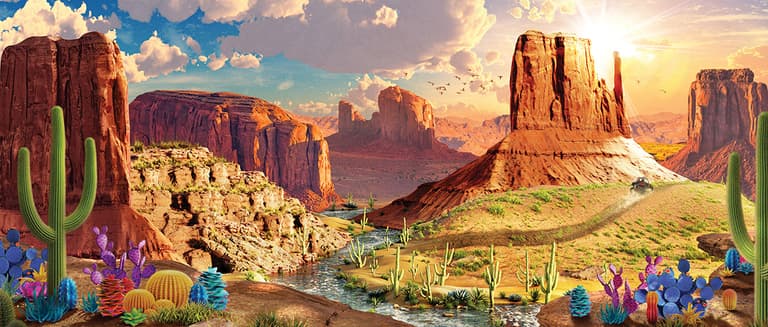 A GREAT
WEEK at
VBS!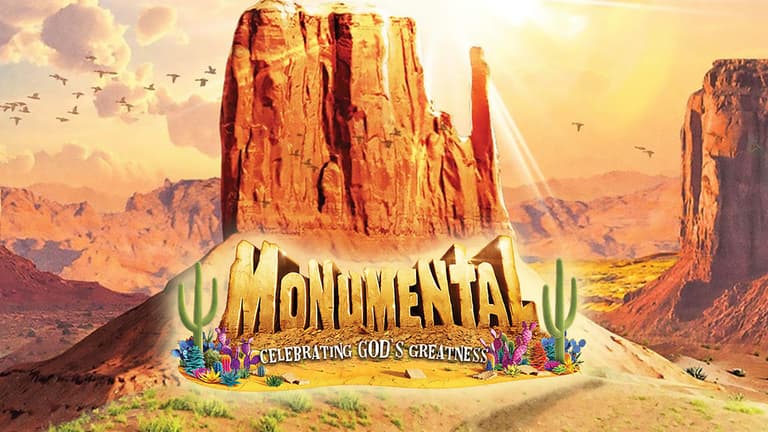 A "grand-new" perspective at Prestoncrest's VBS!
On June 7-10, we went "off-road" for a MONUMENTAL adventure through the colorful canyons and sunbaked trails of the southwest. By exploring God's awesomeness, kids were given the tools they needed to form a rock-solid faith for the road ahead. Each day at Monumental VBS, kids trekked through fun stations and new adventures. Kids enjoyed the great outdoors inside our church building with a landscape of rugged peaks, colorful canyons, and rollicking rivers. They went on on an adventure they'll be talking about for the rest of the summer. Thanks to all that were able to join us!

Tuesday - Friday • June 7-10, 2022 • 9:30a - 12:30p each day
PLUS a 6pm Friday Night Family Fun Finale featuring FREE KONA ICE!
Prestoncrest's VBS is for ages 4 - 6th Grade (as of Sept 1, 2021)

BIG Applause & BIG THANK YOU for our donators, members and volunteers!
We had 376 children pre-registered to attend, with an average of 330 in attendance each day.
THANK YOU to the 100+ adult & youth group volunteers helped make it a HUGE success. Special thanks, also, to those that donated 150+ lunches for ourvolunteers on the workdays before VBS even began.
THANK YOU to our church members that donating the ingredients for snacks this year. These included: 2 pounds each of twizzlers & ritz crackers; 4 pounds each of raisins, goldfish, and popcorn; 6 pounds of Graham Crackers; 12 pounds of chocolate chips; 16 pounds each of Chex Cereal and Pretzel Sticks; 24 pounds of gummy worms; 25 cans of frosting; 325 each of Pudding Cups, Ice Cream Cones, and Paper Cups; 600 each of paper plates and plastic spoons; 1000 ziploc bags; 1600 water bottles.
THANK YOU to all the children that brought in over $1,200 FOR MISSIONS during the week of VBS!
This ministry offers healthcare, food, shelter, childcare, education, water well digging, and more for families, children, & others in need. Through their Kingdom Kids program, children in the lowest socio-economic levels can come twice a week for meals, Bible study, tutoring, & healthcare. This year, our VBS is raising money* to provide much-needed items, such as: $15 = 1 pair of shoes for a child; $30 = 2 wks of food for a family; $60 = bed for a child that has none; $600 = toilet installed in a home. Find out more @ misionparacristo.com!
<iframe src="https://pcocmedia.smugmug.com/frame/slideshow?key=XCss29&speed=1&transition=fade&autoStart=1&captions=0&navigation=0&playButton=0&randomize=1&transitionSpeed=1" width="800" height="600" frameborder="no" scrolling="no"></iframe>