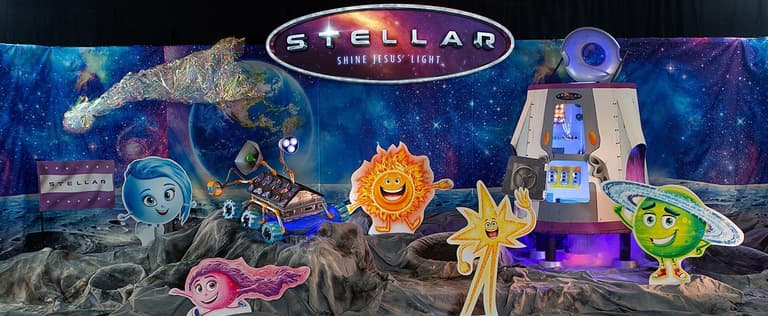 JOIN US
FOR VBS!
June 6 - 9, 2023
Tuesday - Friday
9:30a - 12:30p each day
6pm Friday Night Family Fun Finale featuring FREE KONA!
Prestoncrest's VBS is for ages 4 - 6th Grade (as of Sept 1, 2023)
<iframe width="560" height="315" src="https://www.youtube.com/embed/kqF3EDaVKy4" title="YouTube video player" frameborder="0" allow="accelerometer; autoplay; clipboard-write; encrypted-media; gyroscope; picture-in-picture; web-share" allowfullscreen></iframe>
Special notes for VBS…
Group sizes & spots are limited
Signups begin in May (check back for exact date)
Pre-registration is REQUIRED to attend (walk-in spots will not be available the week of VBS)
All volunteers are background-checked
T-Shirts & CDs available each Sunday 8:30a-12 Noon at Prestoncrest starting in May
Friday Night Finale Schedule:
6:00 pm - 6:30 pm ~ Inflatables & Fun in the Parking Lot - Bring a brown-bag dinner to "picnic" and enjoy beforehand in the Fellowship Hall
6:30 pm - 7:00 pm ~ Closing Program in the Auditorium - Hear the kids perform the VBS songs and watch a fun slideshow!
7:00 pm - 8:30 pm ~ Inflatables & Fun in the Parking Lot
FREE Kona Ice Sno-Cones!
Check out the fun we had at our 2022 VBS!
<iframe src="https://pcocmedia.smugmug.com/frame/slideshow?key=XCss29&speed=1&transition=fade&autoStart=1&captions=0&navigation=0&playButton=0&randomize=1&transitionSpeed=1" width="800" height="600" frameborder="no" scrolling="no"></iframe>