GRIEF RECOVERY
Prestoncrest's Grief Recovery ministry provides a safe place for those who have lost a family member, friend, or loved one to begin the journey to recover from hurt and loss. "… the Father of mercies and God of all comfort, who comforts us in all our affliction…." - 2 Cor 1:3-4

Connect to an authentic community of others that know what it's like to grieve. We are here for you and share your pain. We are here to help you find healthy ways to cope with sorrow and learn how to heal. Jesus, our lasting source of comfort, and His Word are the center of this work and lasting hope.
We're here to support you with...
• GriefShare 13-Week Workshop Twice Per Year
• Surviving the Holidays video (see below)
• Supportive, Dedicated Minister
• Grief support for children through our GriefWorks partner
• Summer camp for kids & teens: "Camp Sunrise"
• Bible Classes on Sundays
• Small Groups during the week

GRIEFSHARE at Prestoncrest:
Find help and healing for the grief you are going through. GriefShare is a friendly, caring group of people who will walk alongside you through one of life's most difficult experiences. Based on curriculum from GriefShare, this 13-week workshop/course is designed to help the bereaved cope with grief.

How does it work? The GriefShare course and support group are led by people who understand what you are going through and want to help. You'll gain access to valuable GriefShare resources to help you recover from your loss and look forward to rebuilding your life. Each weekly session has two distinct elements: Short Video/Seminar with Experts AND a support group with focus.
Questions? Visit www.griefshare.org/about for more information, or contact the church office any time!

Prestoncrest's program features...

For scholarship information, email gary@prestoncrest.org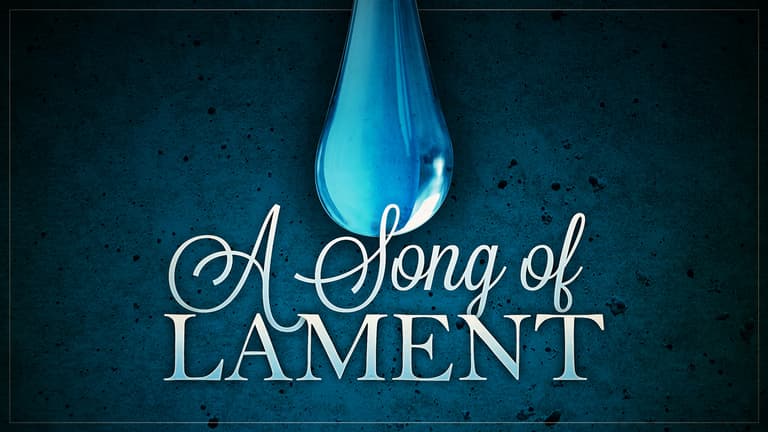 Sermon Series: A Song of Lament
There are times when experiencing sorrow is both appropriate and important. Gordon Dabbs, Ph.D., explored the biblical concept of "lament," how and why we grieve, and the things that cause God's heart to break. Originally featured as a 3-part series in February & March 2023, this sermon series is a tool with valuable insights that can be gleaned any time for those that are grieving.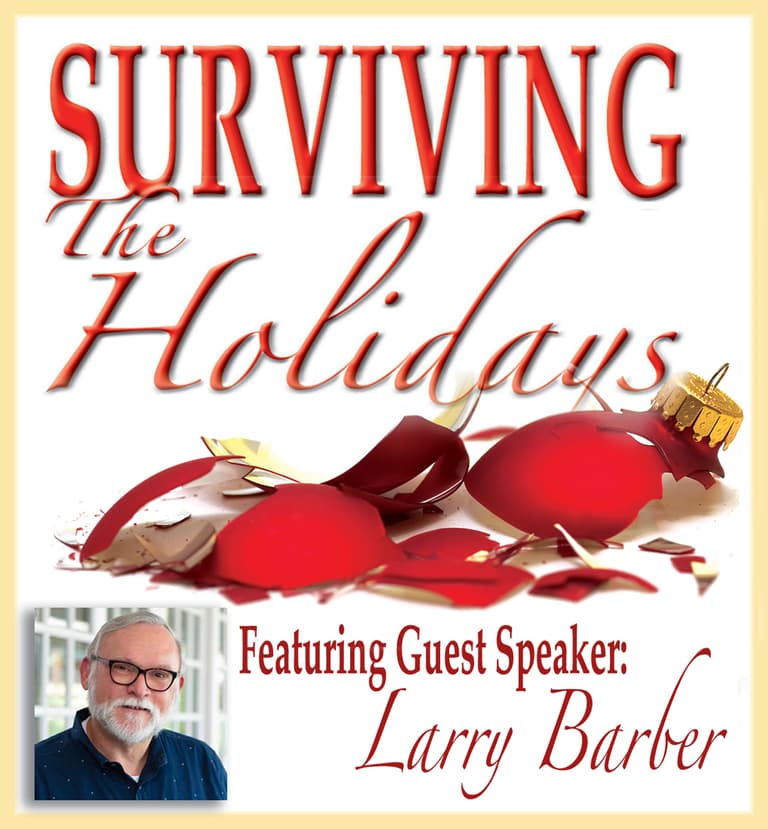 Surviving The Holidays
Wondering how you will get through the weeks surrounding Thanksgiving and Christmas? The holiday season may have once been a time of great anticipation & excitement… but after the loss of a loved one, the prospect of facing the holidays may seem overwhelming. Are you anxious about these holidays, knowing that everything has changed and that memories from past years can't be recreated? You are not alone. Connect with the support, encouragement and advice you need to get through the holidays.

Our virtual-event video is available ANY TIME. CLICK below to watch.
Find help and hope as you navigate the holidays. Surviving the Holidays is especially for people who are grieving a loved one's death. You'll learn…
How to deal with the many emotions you'll face
What to do about traditions & other coming changes
Helpful tips for surviving social events
How to discover hope for your future
Our video features guest speaker, Larry Barber. Larry knows grief all too well. In May 1993 his wife Cindy and his 2-year-old daughter Katie died from injuries suffered in a traffic accident in Arlington, Texas. As a widowed single parent he raised his surviving children, 9-year-old Sarah and 12-year-old Christian. Barber is a minister, a licensed professional counselor and certified in Thanatology. He served as a hospice bereavement counselor, the director of GriefWorks and CounselingWorks at ChristianWorks of Dallas for 12 years, and a grief therapist for 17 years. Barber works currently with Taylor Counseling Group in Dallas. He conducts grief support groups and grief seminars. He is the author of the best selling book "Love Never Dies: Embracing Grief With Hope and Promise." To contact Larry Barber for 1-on-1 counseling, visit his website.
<iframe width="560" height="315" src="https://www.youtube.com/embed/OLzbEXqsEso" title="YouTube video player" frameborder="0" allow="accelerometer; autoplay; clipboard-write; encrypted-media; gyroscope; picture-in-picture" allowfullscreen></iframe>
Minister for Recovery Programs
Prestoncrest minister, Gary Cochran, serves as the coordinator for our GriefShare program. The network of resources Gary has developed over the years has served as an invaluable tool as he helps others journey through their grief. Contact Gary today to find out more about these resources, and ways our church can walk alongside you. Gary oversees each of our recovery programs at Prestoncrest, and is a LPC-S (Licensed Professional Counselor, Supervisor).
GriefWorks: Children, Teens & Families
Children dealing with grief can benefit from a specialized program just a few blocks from our church building, through one of Prestoncrest's key partners, ChristianWorks. GriefWorks is a grief support program for children ages 5-18 and their adult family members... and there is no charge to attend. It provides a safe and loving environment where children and teens can share their stories of loss and explore their grief openly in order to heal and progress. To find out more about this program, visit their website.
Camp Sunrise: Children & Teens
Children can also benefit from a wonderful FREE camp each summer, offered through our key partner, ChristianWorks. Camp Sunrise is a weekend camp for children ages 6 to 17 that provides a safe place for children to share their grief with peers who have also suffered a loss. Licensed counselors and trained facilitators lead children and teens through fun, high-energy activities, which provide healthy ways to express feelings and help develop coping strategies for their journey toward hope and healing. Find out more by clicking below.
Sunday Bible Classes
Many of our Sunday morning Bible Classes have members of all ages and life stages, including many that are bereaved. There are Prestoncrest members of all ages that have lost children, spouses, parents, or are widows/widowers. For more information about picking a Bible Class that have others that share your same type of loss, contact Gary Cochran or our Adult Education (Bible Class) Minister, Robert Stolte. Visit a class any time on Sundays at 9:45am...
Weeknight Small Groups
Many of our evening Small Groups host members from a variety of ages and life stages, including many that are bereaved. There are groups with members that have lost children, spouses, parents, or are widows/widowers. For more information about our Small Groups, and help with finding your ideal fit, contact Gary Cochran or our Small Group Minister, Bob Chisholm. Contact us to find out more and how to visit a group...