 Potluck and
Prizes:
Trivia Night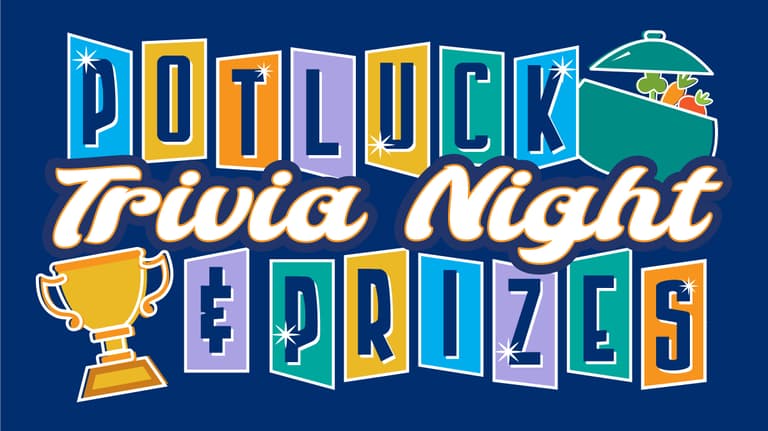 Food, Friends, Fellowship, & Fun for All Ages
This evening is all about TWO all-time favorites: church potluck AND fun+friendly competition (with prizes)!
Our inaugural event proved to be a HUGE success and checked all the boxes for a fun evening: a great opportunity to dust off your Bible trivia database, meet new people, and enjoy delicious homemade dishes.
It's a perfect opportunity to get to know others better and make some new connections.

Mark your calendars! The 2nd Annual Event is scheduled for Saturday, August 17, 2024
POTLUCK & PRIZES
POTLUCK! Signups are required so we know what dishes everyone plans to bring. Whether it's a mouthwatering casserole, a scrumptious dessert, or a delectable side dish, your culinary creations will add flavor to the event.
PRIZES! Exciting prizes awarded to all ages, with trivia categories designed for each. No matter how old (or young!) you are, you'll enjoy this fun and friendly Bible Trivia competition. Put on your thinking caps and compete for the top spot!
August 19, 2023
Our inaugural event...
<iframe src="https://pcocmedia.smugmug.com/frame/slideshow?key=wr9CWh&speed=3&transition=fade&autoStart=1&captions=0&navigation=0&playButton=0&randomize=0&transitionSpeed=2" width="800" height="600" frameborder="no" scrolling="no"></iframe>