Annual
Chili Cookoff
in January!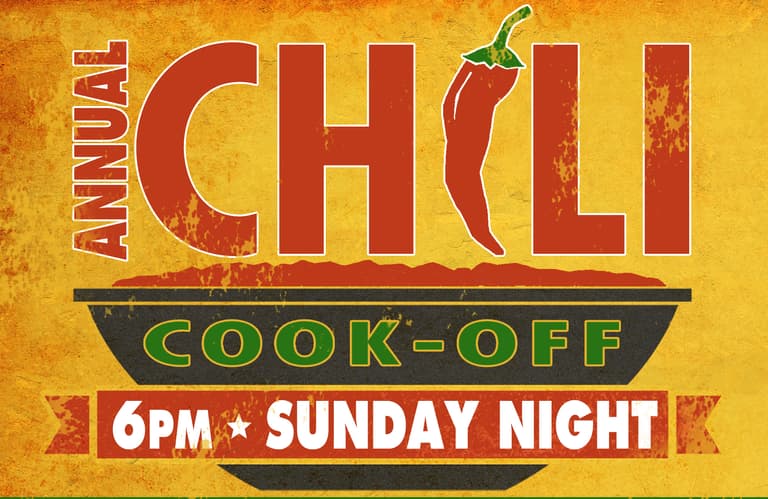 Whether you like to "bring the heat" or just enjoy the fellowship, be sure to join us for this favorite annual event...
Our inaugural Chili Cookoff in 2017 quickly became one of Prestoncrest's most anticipated annual events. It is held every year in January* to kick off the new year with a little friendly competition, perfectly blended with some good old-fashioned "church potluck style" fellowship. It is held on the Sunday night before MLK day so everyone can stick around and enjoy lots of fellowship (...it's not a "school night" for the kids!)

*except for unavoidable COVID postponements in 2020, 21, & 22

Be sure to join us for lots of food, fellowship, and fun... & prizes for the winners, of course!
All varieties welcome: traditional, meat, exotic (ex: venison), vegetarian, WITH beans, WITHOUT beans... creativity is encouraged.

Cornbread, Fritos, onions, cheese, and drinks are always provided. Each year we begin signups in late December, so if you plan to bring chili, let us know so we can accommodate plugs and table space for everyone's crockpots.

Volunteers are always needed to help with setup or cleanup, bringing dessert, or bringing cornbread.
Schedule of Events:
6:00 pm ~ Evening service
6:30 ish to 7:30pm ~ Eating, judging & fellowship
7:00 pm ~ Announce winners & prizes
Qs? Contact the church office @ info@prestoncrest.org or 972.233.2392

Special thanks to our Deacons on the Fellowship Team for taking the lead for this event and running point to help make it happen for the entire congregation.
4th Annual Event: January 15, 2023
Almost 300 were in attendance on Sunday night, January 15, 2023 in the Fellowship Hall. Contestants entered 25 varieties of chili for judging. Winners were Angie Maddox (1st), Susan Esparza (2nd), and Brian Hurst (3rd). The "Crowd Favorite" award also went to Brian Hurst. Big thanks to all our volunteers, chili makers, cornbread and dessert donations, and congrats to all the winners!
<iframe src="https://pcocmedia.smugmug.com/frame/slideshow?key=xzxRQj&speed=3&transition=fade&autoStart=1&captions=0&navigation=0&playButton=0&randomize=0&transitionSpeed=2" width="800" height="600" frameborder="no" scrolling="no"></iframe>
1st, 2nd, & 3rd Annual Event Photos...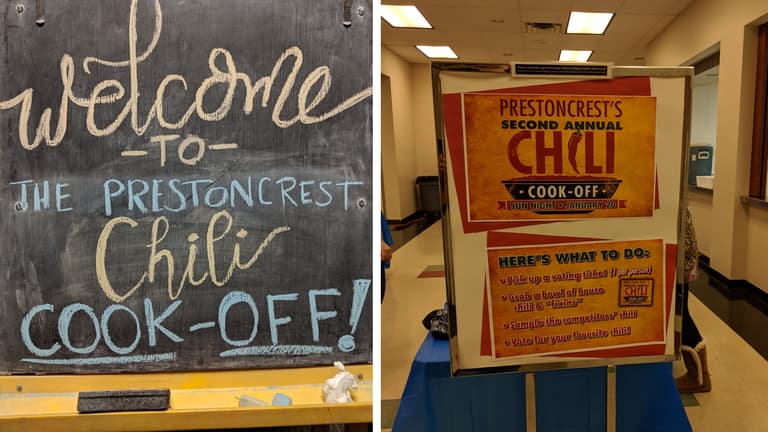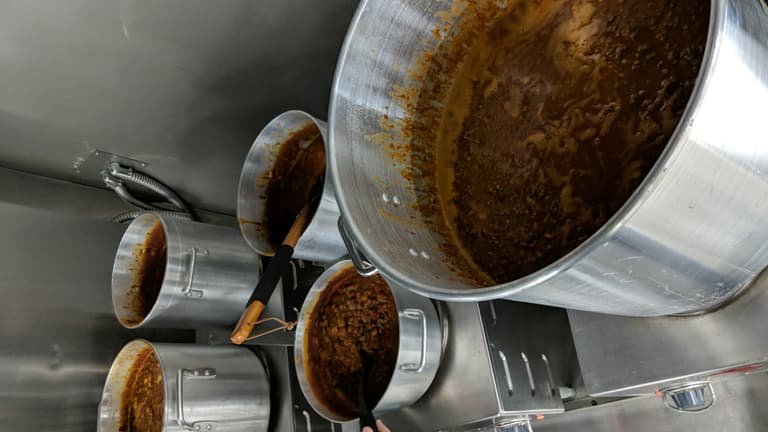 ↑
House Chili in the house!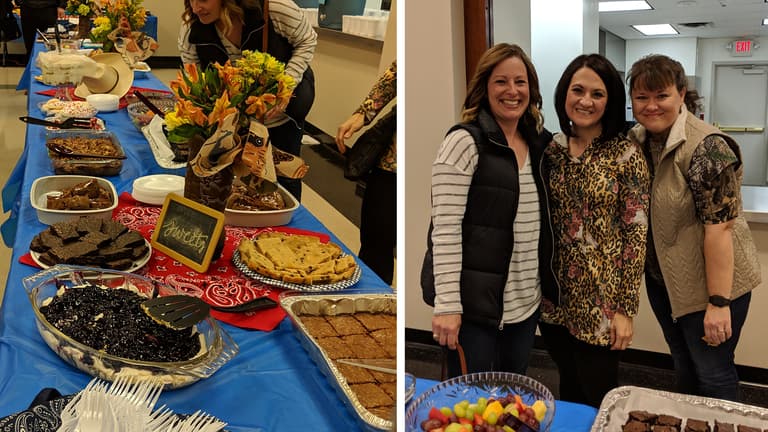 ↑
Set up and ready to eat!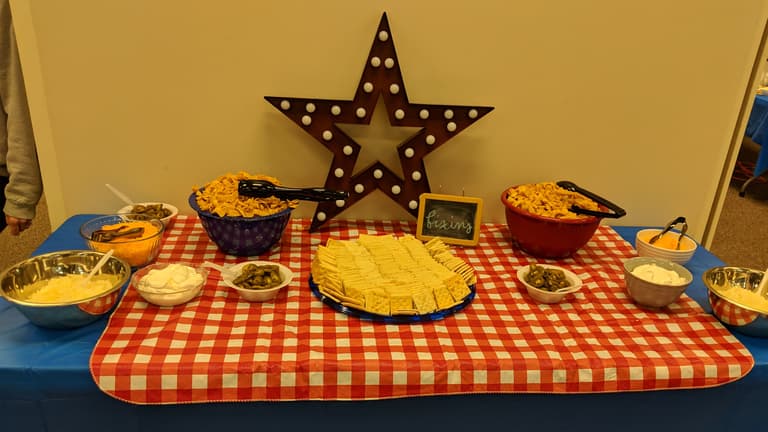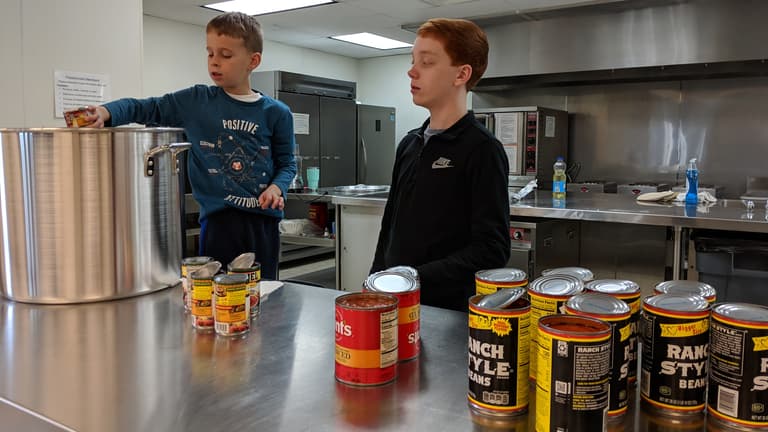 ↑
House Chili Is Almost Ready!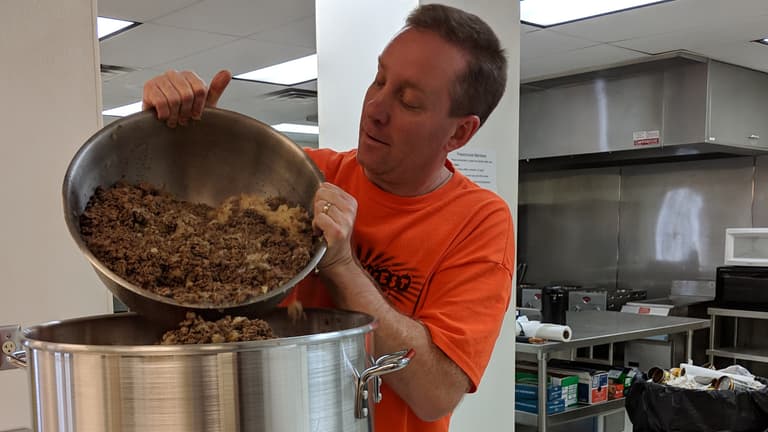 ↑
Making Sure It's Perfect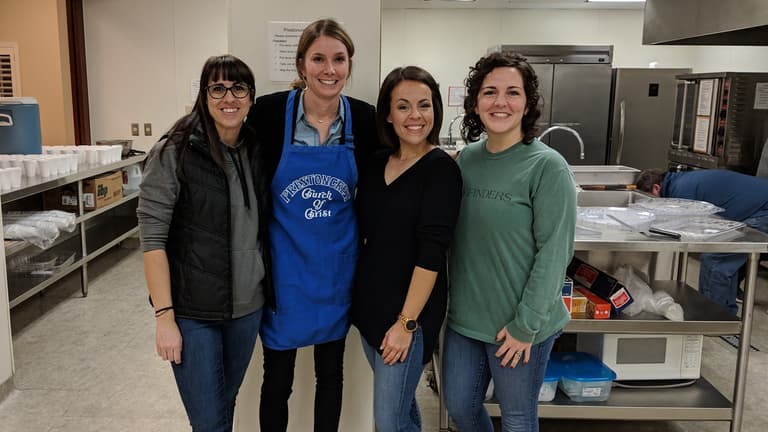 ↑
Always Thankful for the Kitchen Crew
↑
Winners of the 1st Annual Cookoff!