Divorce Recovery
Are you experiencing hurt as a result of divorce or separation? Prestoncrest is here to walk alongside you and help you as you journey toward recovery. Come be part of a safe place where you and your family are welcomed with open arms.
We understand how separation and divorce are some of the most difficult, painful experiences. Come meet others who understand how you feel and discover how Jesus Christ can be your source of comfort and healing. Through a variety of avenues, we will be there to help you find strength and hope as you go through transitions toward a stabilized life. We work with each person to help identify opportunities for healthy living, resilience, and even finding places of belonging and service beyond this stage of life.
We're here to support you with...
• DivorceCare 13-Week Workshop Twice Per Year
• Supportive, Dedicated Minister
• Bible Classes on Sundays
• Small Groups during the week
• Single Parent Ministry
• Partner Program for Kids & Teens: KIDWorks at ChristianWorks


DivorceCare at Prestoncrest
DON'T GO THROUGH SEPARATION OR DIVORCE ALONE!
Find help and healing for the hurt of separation and divorce. For many, it's a confusing time when you may feel isolated and have questions about issues you've never faced before. DC groups meet weekly to help face these challenges and move toward rebuilding life. This 13-week workshop/class is designed and facilitated by people who have also experienced divorce.
How does it work? Support groups are led by people who understand what you are going through and want to help. You will learn how to heal from the deep hurt of divorce and discover hope for your future! Each weekly session has two distinct elements: Short Video/Seminar with Experts AND a support group with focus.
Visit www.divorcecare.org/about for more details. Still have questions? Contact the church office any time!

Prestoncrest's program features...

13-Week Series
Offered Spring & Fall (2x per year)
Meets next door to Prestoncrest (@ 12700 Preston Rd, Dallas)
Wednesdays @ 6:30-8:30p
$25 for materials (scholarships available)
Dinner provided each week (no charge)
Dates listed on our EVENTS PAGE
Dates also on the DIVORCECARE groupfinder page
Click the link below to register via the DivorceCare website...

DivorceCare & Singles 35+ Minister
Prestoncrest minister, Gary Cochran, serves as the coordinator for our DivorceCare program. The network of resources Gary has developed over the years has served as an invaluable tool as he helps roadmap a divorce journey. Contact Gary today to find out more about these resources, and ways our church can walk alongside you. Gary serves as our Singles 35+ minister and is a LPC-S (Licensed Professional Counselor, Supervisor).
Sunday Bible Classes
Many of our Sunday morning Bible Classes have members of all ages and life stages, including divorced and single. For more information about picking a great fit and identifying your new Bible Class, contact Gary Cochran or our Adult Education (Bible Class) Minister, Robert Stolte. Visit a class any time on Sundays at 9:45am...
Weeknight Small Groups
Many of our evening Small Groups host members that are from a variety of ages and life stages, including many that are divorced and/or single. For more information about our Small Groups, and help with finding your ideal fit, contact Gary Cochran or our Small Group Minister, Bob Chisholm. Contact us to find out more and visit a group...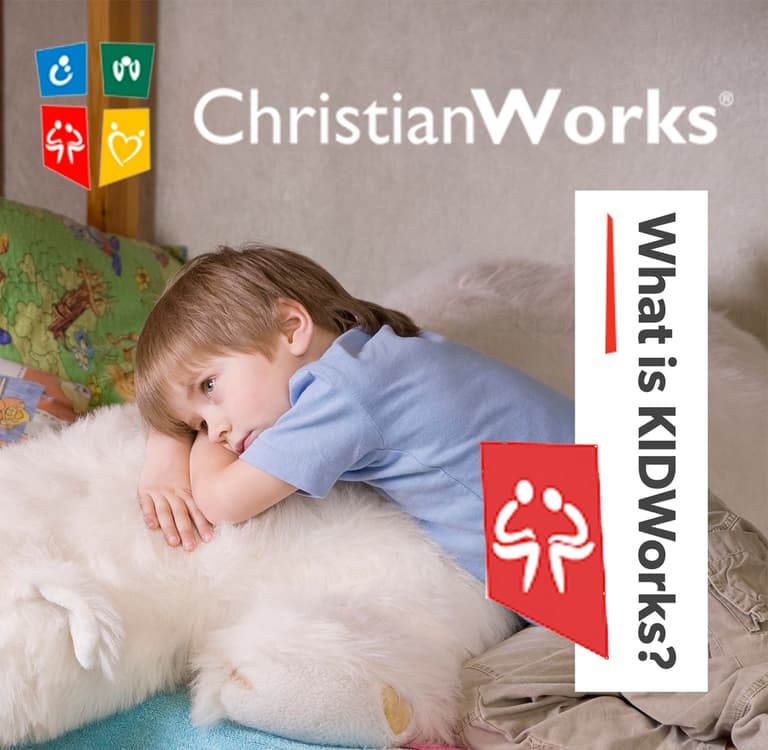 KIDWorks at ChristianWorks
Children dealing with divorce can benefit from a specialized program just a few blocks from our church building, through one of Prestoncrest's key partners. KIDWorks is a free support group program at ChristianWorks. (K.I.D. = Kids in Divorce). The Dallas location is just a few blocks from Prestoncrest (click for map). This program is for ages 5-18 that are experiencing the divorce of their parents. Children need special help to overcome the losses and changes in their life due to a divorce. Honoring the healing process of the loss is a necessary component to maintaining healthy relationships in the future. Sessions begin periodically at both their Dallas and Ft. Worth locations. Call 972.960.9981 or 817.502.7789 to secure a spot.