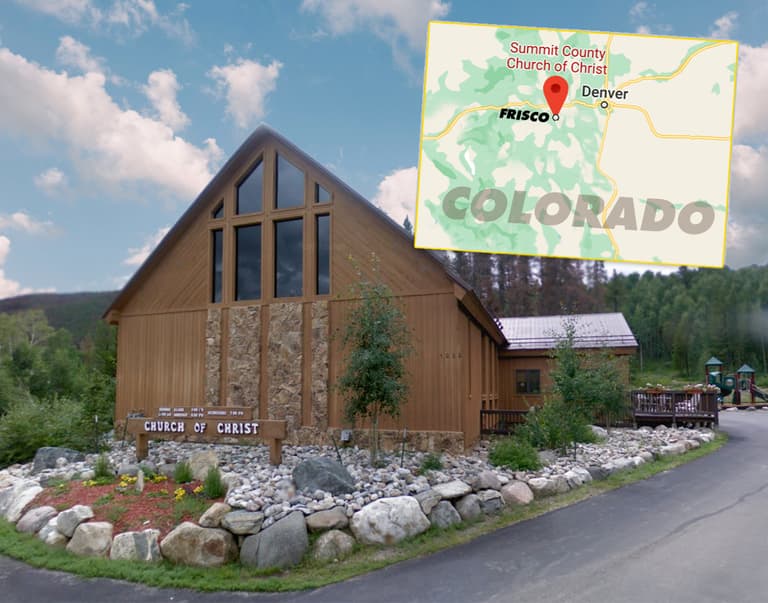 Summit County Church of Christ in Frisco, Colorado
The Summit County Church started in the 1970s in home bible studies across Frisco. The Church bought a lot at the edge of town in 1980. They met at the Chamber of Commerce in Frisco for a number of years until they hired a full time minister in 1982. The Church Building was completed in 1984. Attendance averages 65 on Sunday mornings and swells seasonally to as many as 150. Find out more about the church by visiting their website any time.
Worship service is held every Sunday at 10am, with a shared meal and fellowship afterward, and visitors are always welcome!