Safe Conversations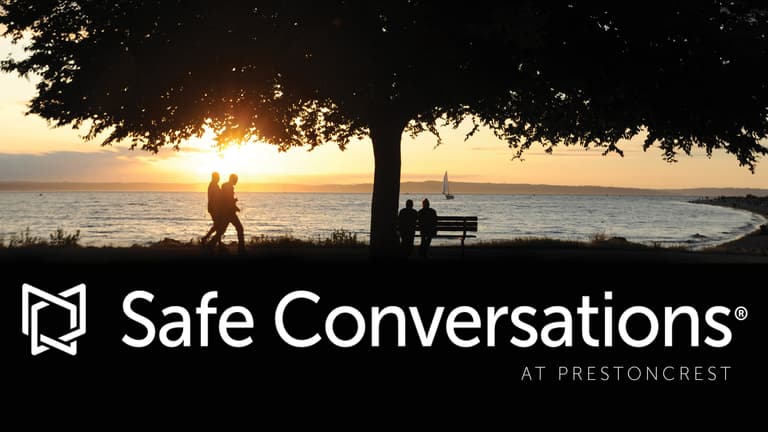 Location

PC Fellowship Hall South; PC Kitchen; PC Fellowship Hall North

Ministry

Community • Cover Dallas With Love
The relational technology embedded into the Safe Conversations workshops empowers people to feel more valued, safe and connected in their relationships at home and at work. Thousands have attended the events since they began in 2016, and many describe them as transformative and life changing, with 96% saying they would recommend it to friends. At this event, breakfast & lunch is provided (no charge), and LIMITED SEATING available (waitlist also available). This is a FREE EVENT, but REGISTRATION is REQUIRED! Find out more and register at www.prestoncrest.org/safe. Qs? Email gary@prestoncrest.org, Prestoncrest office @ 972-233-2392 (M-F, 8a-5p).
FREE EVENT - RSVP TODAY - seating is limited!
Talking is among the most dangerous things people do... and listening is the most infrequent. Things we face in life can lead to a lack of safety in conversations or add difficulty to relationships. Safe Conversations helps replace fragmented communication with deeper connection, creating a safe, more relational atmosphere where everyone has the potential to thrive. Safe Conversations® Workshops teach skills that help people connect.

Breakfast refreshments and freshly made box lunches are provided for all who RSVP (no charge).
Tickets ARE REQUIRED to attend! Click below to RSVP, or visit www.prestoncrest.org/safe
Find out more about Safe Conversations workshops @ www.safeconversations.com

Back to all events