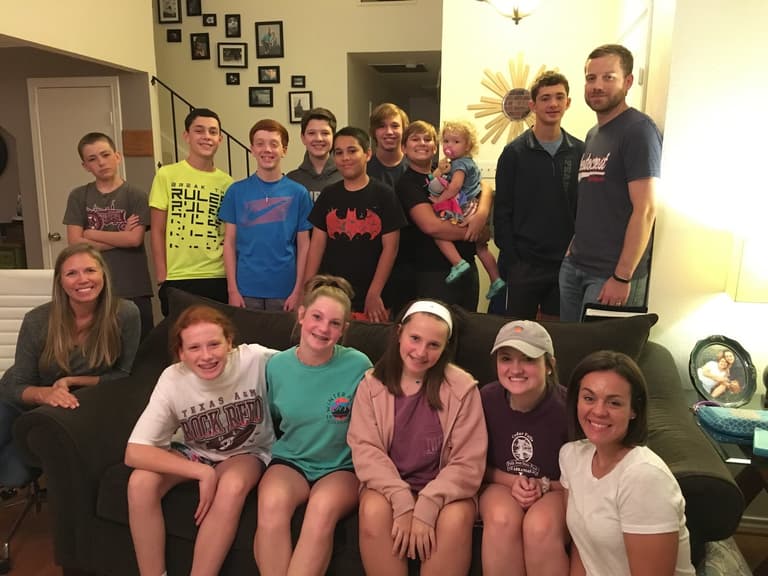 FAQ's about Small Groups
What are small groups?

Small groups meet every week for the purpose of Fellowship (getting to know each other, becoming accountable to one another, meeting each other's spiritual needs) and Bible Study (going deeper into God's word and discussing it's practical application into our lives).
Each group is facilitated by adult leaders who guide the discussions and to help the group fulfill its purpose. Once a month, groups normally meet to eat dinner together on a predetermined Wednesday nights (usually the last Wed of the month) for food and fellowship instead of doing their usual Bible study.
When do small groups meet?
Small groups meet on Wednesday nights during the school year, beginning in September. Groups meet from approx 7-8 PM. Groups are suspended during Thanksgiving, Christmas, and Spring Break.
How are locations determined for small groups?
Several factors are considered when choosing locations for small groups. These include where the students live, who the leaders are and where they live, and where the hosts are located. It is the goal to have everyone assigned to a group that meets within a 15 minute drive from their home although it may not always be possible to do so.
Is everyone in the youth group automatically assigned to a small group?
No, anyone who is interested in a small group should register for one. Small groups are always open to any youth group member.
Should I participate in small groups this year?
YES! This is the best way to get involved with the youth ministry, grow spiritually in God, and connect with others in the youth group. They are also a lot of fun.