 SPRING
TEA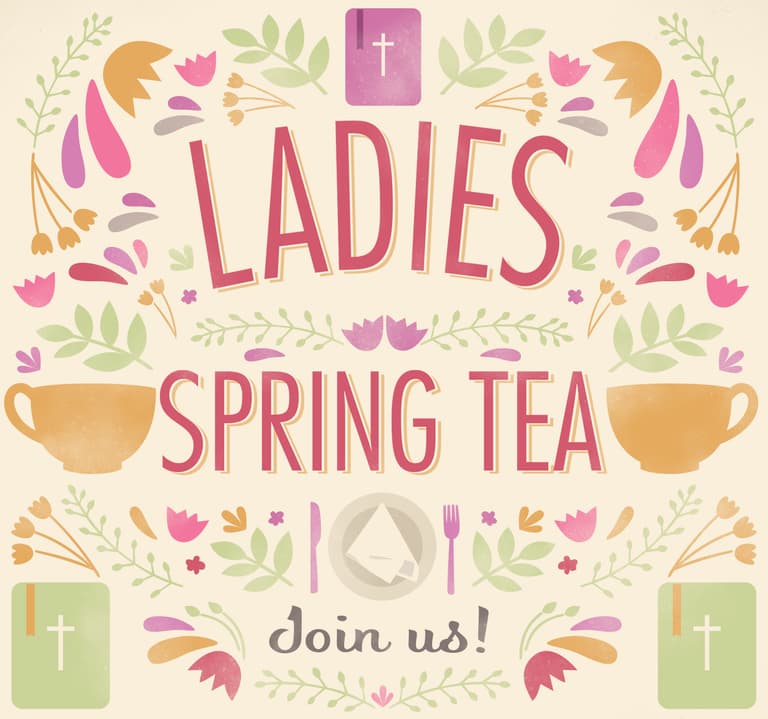 Ladies 60+, join us for a Spring Tea! Please RSVP by April 1st.
Connecting, having fun, and building relationships across generations...
Sunday Afternoon
April 10, 2022
2-4pm in the Fellowship Hall
RSVP by April 1st
All ladies 60+ are invited to attend! The featured menu includes all the favorites of an afternoon tea: finger sandwiches, pastries, and tea (of course)! Activities include games and a craft project, all designed to get to know each other better. To attend, RSVP by April 1 by filling out the form below or by CLICKING HERE.
This event is hosted by Prestonrest's Youth Group ladies & moms, along with the Discover Ministry class ladies. If you are in one of these groups and would like to add your name to the list to help host, contact Erin Faurie at (940)249-1546 (cell/call/text) or email erin@prestoncrest.org.
<iframe id="ctiframe" src="https://churchteams.com/m/Register.asp?a=YUs5Z1NsQjhiM1k9" width="100%" height="768" frameborder="0"></iframe>
Having trouble with the registration box above? CLICK HERE to register directly on the ChurchTeams registration page.